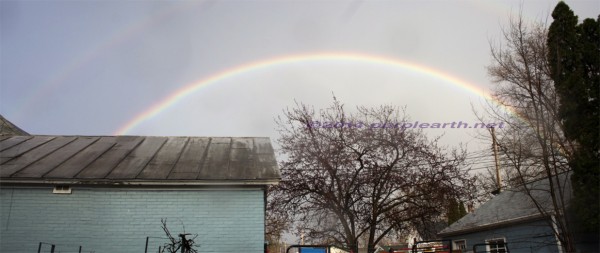 When the sun came out during a rain shower, we knew there had to be a rainbow someplace.
This image is a three-frame composite, looking east from our back yard this afternoon.
We didn't notice the faint outer rainbow until we looked at the pictures.
After a week of rain, this was a good sign going into the weekend.